PRESS RELEASE:
Johan Berggren Gallery is pleased to announce the first solo exhibition of Fredrik Værslev (NO, b. 1979) at the gallery. Over the last couple of years, Værslev has often been involved in collaborative processes – not seldom as a way of investigating and defining his own aesthetic identity. Alone in 2010, collaborations have involved Værslev's mother for his graduation show in Malmö, Ståle Vold at the gallery in April as well as Øyvind Zahl at the gallery's presentation at Liste15 in Basel. A common denominator has been Værslev's peculiar way of destilling an aesthetic tension from both the urban and the domestic into his art practice. Revealed is a conceptual understanding of the suburban space and its constituents.
For the current exhibition Værslev has chosen to work alone. Late 2009, while visiting Venice, Værslev came across the Venetian terrazzo floors surrounding the city, and found their twin role as decoration and everyday architecture highly interesting. During the past year he has been experimenting and refining a painterly technique almost echoing the process of terrazzo layering itself, with its minitious process rules of marble layering, concrete powdering, goat's milk pouring, water adding, sanding down, reducing, new marble layering and so on.
In "Panels and Patios" we're witnessing a straightforward understanding of how the recent paintings have come about. Værslev has been working mostly outdoors and under various weather conditions in his patio in Drøbak, Norway. The first panels could best be described as a trial-and-error-game while at STANDARD (OSLO), where two paintings were recently shown, viewers could witness how these paintings, had moved into a high-end aesthetic territory. The paintings were balancing intricate compositional rules and aspects of process painting as well as leaving a very personal and existential mark making on the surface. In the current exhibition, Værslev has stayed consequently true to what drives him forward – a very open-ended attitude to creativity. We witness a distinct and dynamic process approach to painting in which Værslev's investigation gain both spiritual and existential qualities in the end. This alongside the rigorous working process itself – a process that at first sight, might signal a stronger focus on material, conceptual and formal aspects of art making.
Fredrik Værslev has this past year had solo presentations at Economy in Frankfurt-am-Main, Galleri Ping-Pong in Malmö, KHM in Malmö, Studio in Venice and at STANDARD (OSLO) in Oslo as well as participated in numerous group shows throughout Scandinavia and Europe. Værslev's next solo exhibition will take place at STANDARD (OSLO) in January 2011.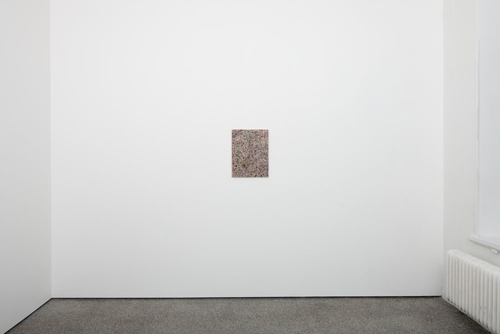 FREDRIK VÆRSLEV
Untitled (Terrazzo Painting), 2010
Spray paint, house paint, liquid asphalt, corrosion protective spray and white spirit on canvas
44 x 33 cm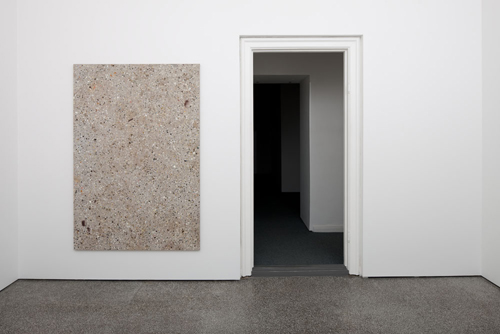 FREDRIK VÆRSLEV
Untitled (Terrazzo Painting), 2010
Spray paint, house paint, corrosion protective spray, lacquer and white spirit on canvas
165 x 112 cm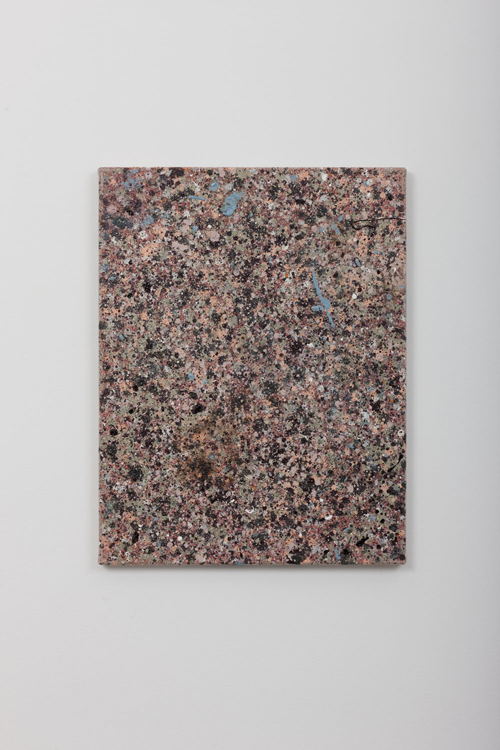 FREDRIK VÆRSLEV
Untitled (Terrazzo Painting), 2010
Spray paint, house paint, liquid asphalt, corrosion protective spray and white spirit on canvas
44 x 33 cm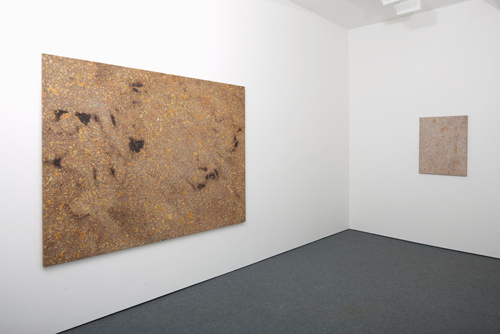 FREDRIK VÆRSLEV
Untitled (Terrazzo Painting), 2010
Spray paint, alkyd based paint, house paint, corrosion protective spray and white spirit on canvas
145 x 195 cm
FREDRIK VÆRSLEV
Untitled (Terrazzo Painting), 2010
Spray paint, house paint and white spirit on canvas
75 x 56 cm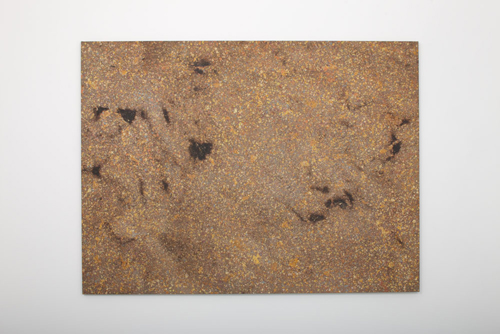 FREDRIK VÆRSLEV
Untitled (Terrazzo Painting), 2010
Spray paint, alkyd based paint, house paint, corrosion protective spray and white spirit on canvas
145 x 195 cm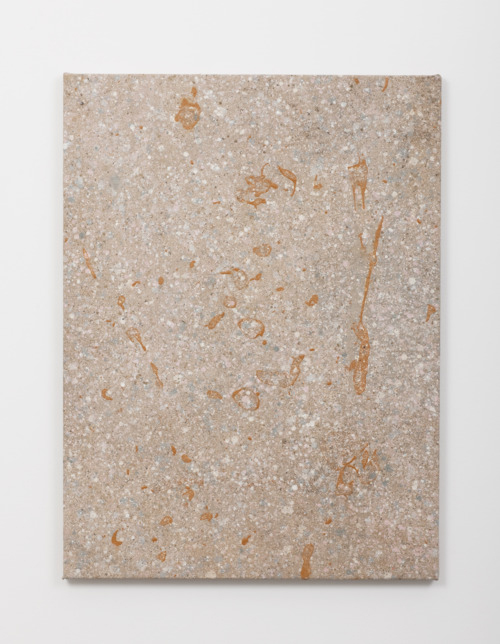 FREDRIK VÆRSLEV
Untitled (Terrazzo Painting), 2010
Spray paint, house paint and white spirit on canvas
75 x 56 cm