PRESS RELEASE:
Johan Berggren Gallery is pleased to finally announce it's first exhibition project in Malmö. On the lookout for a permanent gallery space, an apartment in the city centre will be the scene for this, the first in a series of planned exhibitions throughout 2009.
The basis for the exhibition is a presentation of several sculptural works by Malmö based artist Leif Holmstrand (b. 1972). Known for working in a range of media – i.e. performance, poetry, sound, photography and sculpture – this presentation focuses on sculptures from a wide time span, yet held together by a story line underpinning psycho- sexual questions and positions relating to a fictive gestalt in transformation and flux. The presentation forms a backdrop and source of resonance for a new series of sculptures, that will be presented by the gallery in the autumn of 2009.
The exhibition title itself refers to a piece by participating artist Fredrik Værslev (b.1979). Værslev's practice bear strong conceptual witness and his view of the world is guided by an obsessiveness of the "ideal". Always in a visual dialogue between his understanding of the ideal and the actual representation of the world, Værslev doesn't hesitate to intervene, form or comment upon the living or depicted space to obtain his highly personal take-on and views – this as either a sort of "must" or aesthetic climax to be able to navigate ahead. The photographic work shown here, stages the participating artists in a balanced, yet psychologically charged setting, echoing a tradition of staged photography, however impossible without being in dialogue with current modes of operating within fashion photography.
Charlotte Walentin's latest painting is also on view, contextualized by an older sculptural idea and a drawing. Lately, Walentin (b.1965), has employed her delicate and sprawling drawing and sculptural techniques into the realm of painting, with a striking result. Walentin presents us with a piece whose dramatic effect in a third hand media – painting – is fully fuelled by her vast experience from the more traditional media on her repertoire.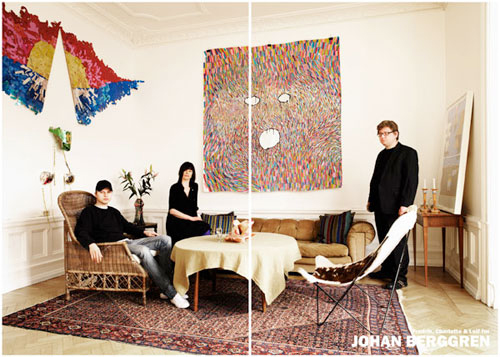 FREDRIK VÆRSLEV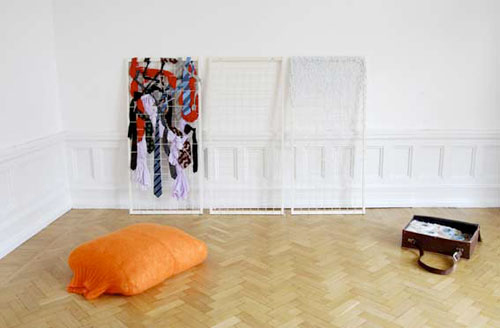 LEIF HOLMSTRAND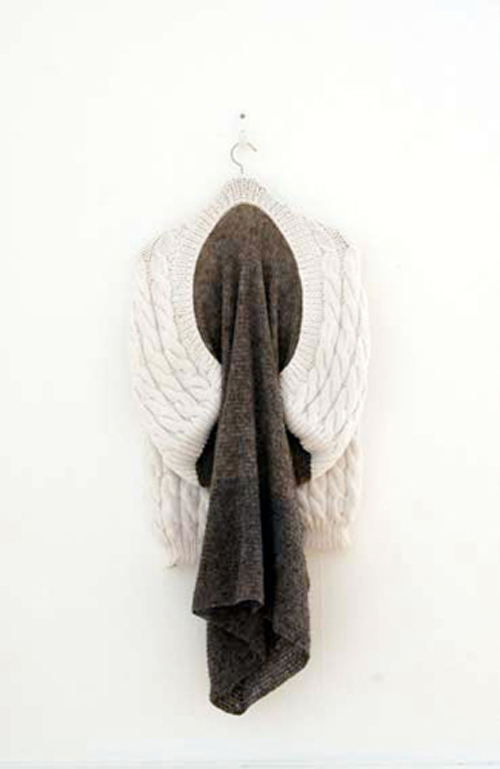 LEIF HOLMSTRAND
LEIF HOLMSTRAND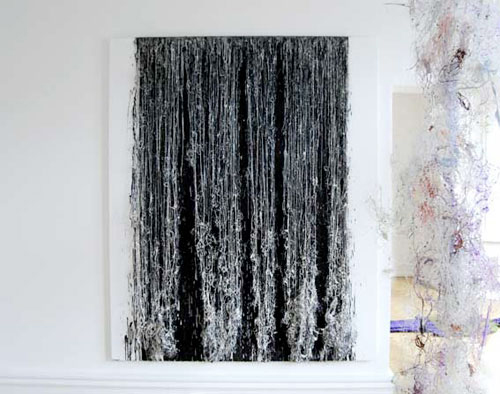 CHARLOTTE WALENTIN