PRESS RELEASE:
Iridescence is the property of certain surfaces which appear to change colour as the angle of view changes. Iridescence is commonly seen in items such as soap bubbles, butterfly wings, and sea shells.
the wings of certain insects, such as the Morpho butterfly.
the feathers of some birds, such as hummingbirds, crows, ravens, starlings, grackles, and peacocks.
the shells of some mollusks such as abalone.
in animals, the tapetum lucidum, present in the eyes of many vertebrates.
pearlescent paints or interference pigments sometimes used for custom paint jobs on cars.
Deep ecology is criticised for assuming that plants, for example, have their own interests as they are manifested by the plant's behavior – self-preservation being considered an expression of a will to live, for instance. Deep ecologists claim to identify with non-human nature, and in doing so, criticise those who claim they have no understanding of what non-human nature's desires and interests are. The criticism is that the interests that a deep ecologist purports to give to non-human organisms such as survival, reproduction, growth and prosperity are really human interests. "The earth is endowed with 'wisdom', wilderness equates with 'freedom', and life forms are said to emit 'moral' qualities."
Ecologism was born in an extreme right-wing context at the beginning of the 20th century as part of the 'völkish' concept (the inseparable unity between folk and land, a land which should be protected as much as revered) of those who preceded the Nazis and who accompanied them. It is only later on that left-wing groups unjustly monopolized ecologistic positions.
The place which a transformed relationship to nature occupies within the fascist scheme for national regeneration as well as the role played in it by pagan, "immanentist" or cultic concepts of nature can vary enormously depending on which species of the genus is considered.
Griffin has argued that "fascism repeatedly generates images which evoke a specious kinship with a "panenhenistic" communion with nature" as a means of mobilising members of the fascists' ethnic group to the cause of ultra-nationalism. He cites the glorification of wilderness in Nazi art and the ruralist novels of fascist supporters Knut Hamsun and Henry Williamson as examples of this. Some have associated French Esoteric Hitlerist and Hindu convert Savitri Devi with ecofascism, due to her support for animal rights and vegetarianism, which she linked to a condemnation of Jewish dietary practices.
When seeking to understand the environmentalism, vegetarianism, and animal rights policies of Nazi and neo-Nazi groups, one must be aware that these ideas are in no way divorced from these groups' emphasis on Arthur de Gobineau's ideas of biology, eugenics, and social Darwinism. Their concept of racial hygiene was seen as cleansing the human genetic stock, much as ecology cleans the environment. All of these concepts have a common thread, emphasising the importance of nature, and man's duty to behave as steward.
Nicolas Ceccaldi's new exhibition displays a selection of natural landscapes and two custom-made prototypes of surveillance cameras. As part of the installation, a video feedback projection generates the illusion of a corridor that extends ad infinitum beyond the wall.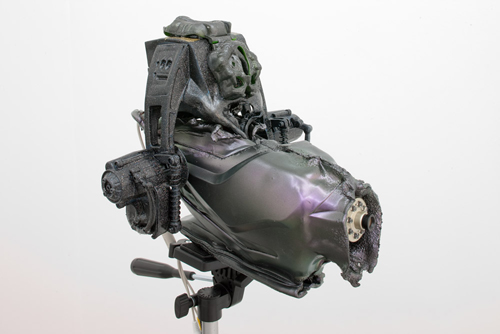 NICOLAS CECCALDI
Gargoyle cam, 2010
Plastic, camera, tripod, modeling paint
70 x 75 x 143 cm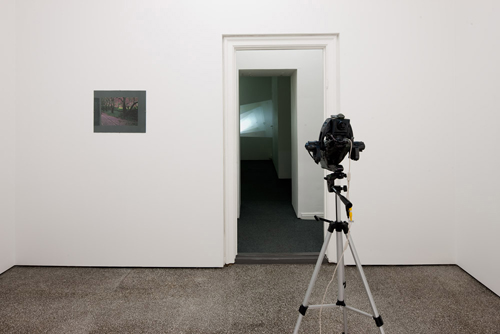 NICOLAS CECCALDI
Gainesvill, 2010
Photo, cardboard
40 x 50 cm
NICOLAS CECCALDI
Gargoyle cam, 2010
Plastic, camera, tripod, modeling paint
70 x 75 x 143 cm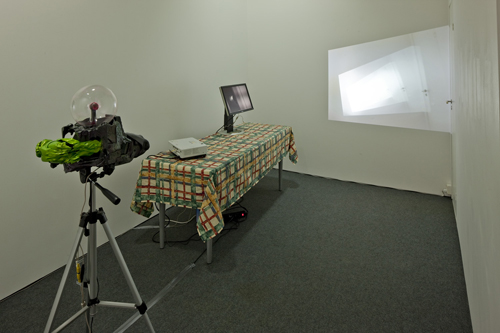 NICOLAS CECCALDI
Cluster cam, 2010
Plastic, plasma ball, camera, tripod, modeling paint
70 x 75 x 143 cm
NICOLAS CECCALDI
Gates, 2010
Video installation
Dimension variable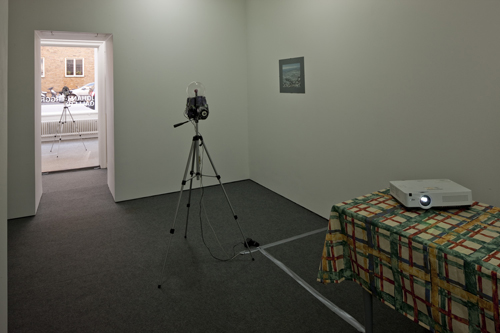 NICOLAS CECCALDI
Gargoyle cam, 2010
Plastic, camera, tripod, modeling paint
70 x 75 x 143 cm
NICOLAS CECCALDI
Cluster cam, 2010
Plastic, plasma ball, camera, tripod, modeling paint
70 x 75 x 143 cm
NICOLAS CECCALDI
Reiner Lebenskult, 2010
Photo, cardboard
40 x 50 cm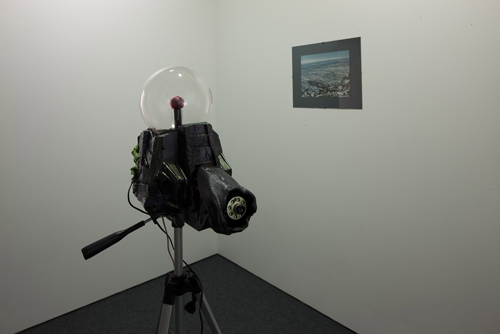 NICOLAS CECCALDI
Cluster cam, 2010
Plastic, plasma ball, camera, tripod, modeling paint
70 x 75 x 143 cm
NICOLAS CECCALDI
Reiner Lebenskult, 2010
Photo, cardboard
40 x 50 cm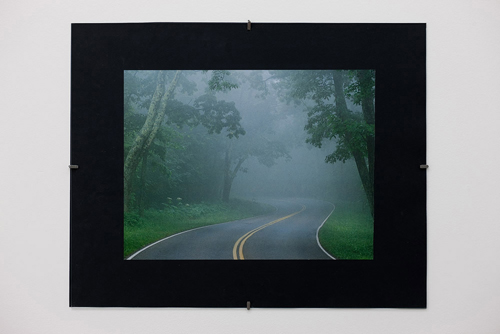 NICOLAS CECCALDI
Daylight robbery, 2010
Photo, cardboard
40 x 50 cm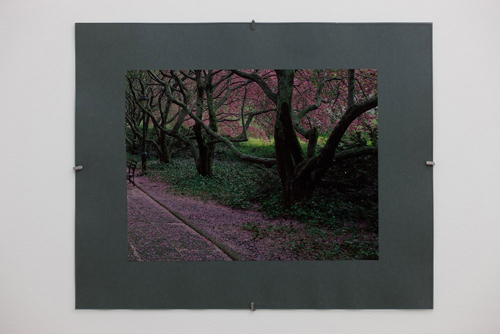 NICOLAS CECCALDI
Gainesville, 2010
Photo, cardboard
40 x 50 cm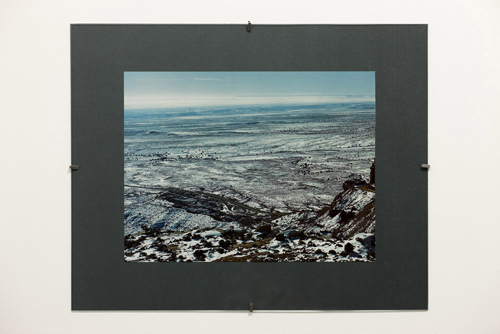 NICOLAS CECCALDI
Reiner Lebenskult, 2010
Photo, cardboard
40 x 50 cm