PRESS RELEASE:
Johan Berggren Gallery is pleased to announce the solo exhibition of Swiss painter Thomas Sauter (b. 1984). Over the past two years, Sauter has kept studios in both Berlin and Zürich and traveled in between them. It is as if Sauter has needed the different studios to prevent indolence and get better acquainted with the work series separately.
Take Me Away is a show relating to positioning, aspects of time and a mental state of being in between. Maybe also an element of escapism – as suggested by the title. It reveals how an emerging artist is able to work in both a figurative and an abstract manner and how he at first needs to keep these processes separate in order to liberate himself in finding new ways, trails and patterns for the works.
The studio settings have influenced the works in different directions but also in the end brought them together. In Zürich the environment has initially been of a more changing character and one where the everyday situations has disturbed and disrupted the work process in a poignant way. This has resulted in a more episodic body of works and use of a more diverse range of mediums and techniques. In Berlin the artist has worked for more uninterrupted periods of time, allowing for more concentrated and isolated lines of thought. A noise-reduced, secluded environment has offered the necessary premises to concentrate and engage with underlying spiritual, metaphoric and existential issues.
For the show in Malmö works from the two studios are coming together in a unified, legitimate scenography. Revealed is how ideas from the two settings have slowly cross-fertilized over time to postulate a possible, open-ended quintessential poetic moment in between the lines. A specific process – a set of interpretative tools – has allowed for a gathering of fragments in a temporal but reassuring constellation, manifesting a coherent and inherent flexibility.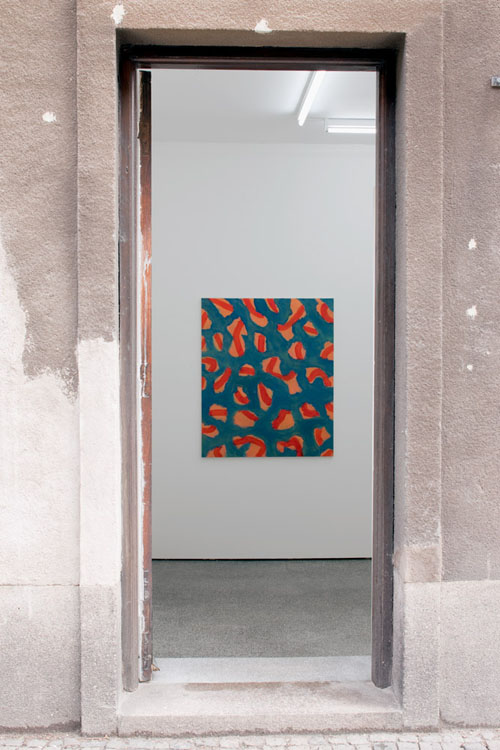 THOMAS SAUTER
5 + 8 = 13, 2010
Oil on canvas
120 x 100 cm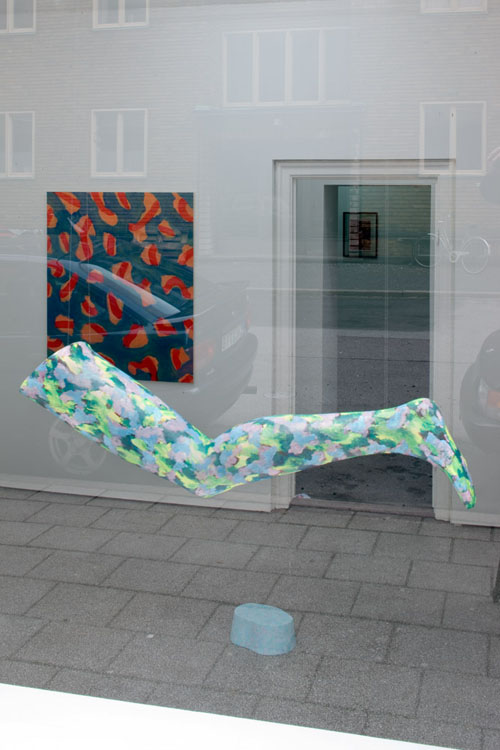 THOMAS SAUTER
Installation shot
Take Me Away, Johan Berggren Gallery, Malmö, Sweden, April 2 – May 21, 2011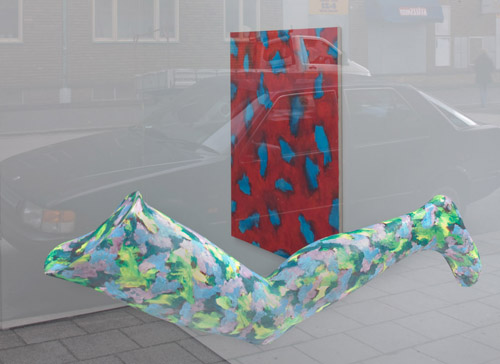 THOMAS SAUTER
Installation shot
Take Me Away, Johan Berggren Gallery, Malmö, Sweden, April 2 – May 21, 2011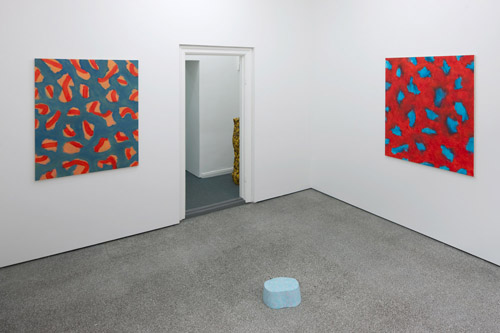 THOMAS SAUTER
Installation shot
Take Me Away, Johan Berggren Gallery, Malmö, Sweden, April 2 – May 21, 2011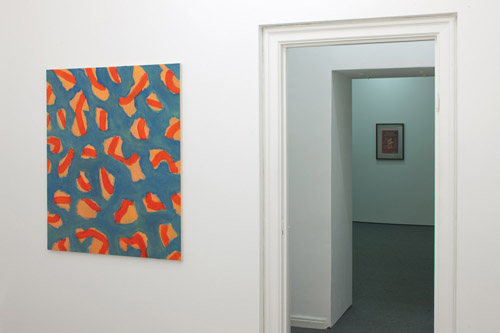 THOMAS SAUTER
Installation shot
Take Me Away, Johan Berggren Gallery, Malmö, Sweden, April 2 – May 21, 2011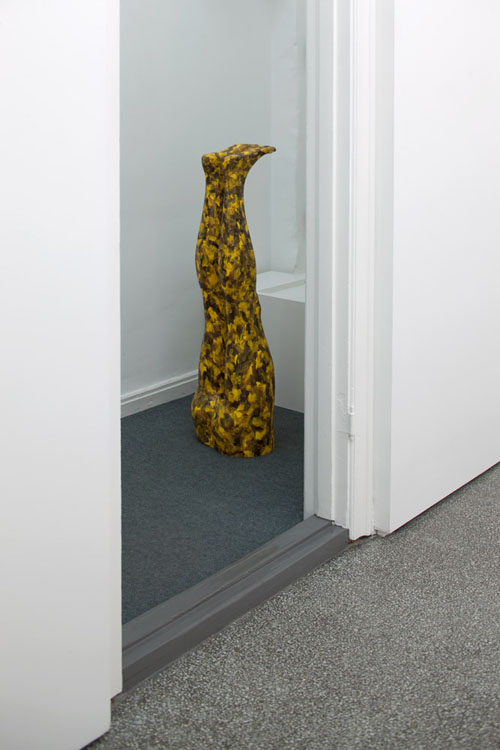 THOMAS SAUTER
Dance of the Spirit, 2011
Oil, acrylic on polyester
25 x 34 x 108,5 cm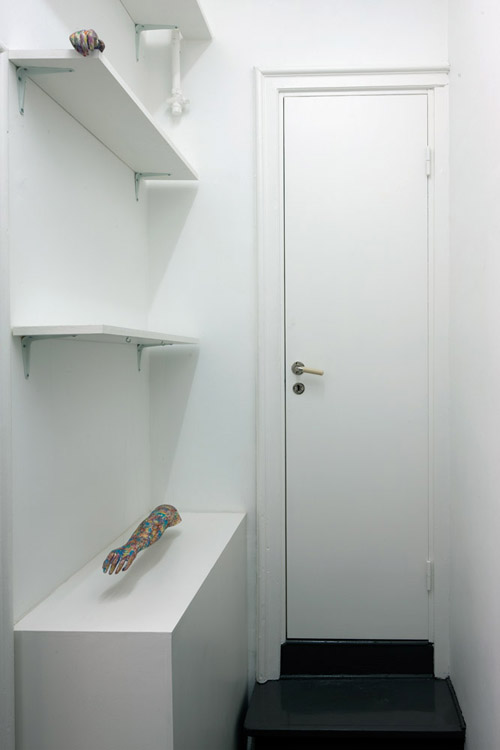 THOMAS SAUTER
Attention Deficit Hyperactivity Disorder I, 2011
Crayon, oil pastel, acrylic on polyester
52,5 x 9 x 8 cm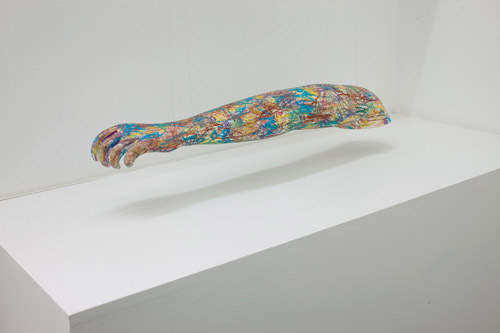 THOMAS SAUTER
Attention Deficit Hyperactivity Disorder I, 2011
Crayon, oil pastel, acrylic on polyester
52,5 x 9 x 8 cm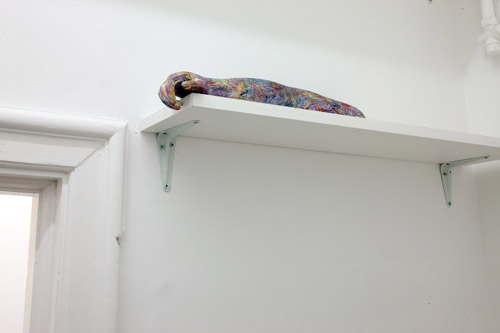 THOMAS SAUTER
Attention Deficit Hyperactivity Disorder II, 2011
Coloured pencil, acrylic on polyester
52,5 x 9 x 8 cm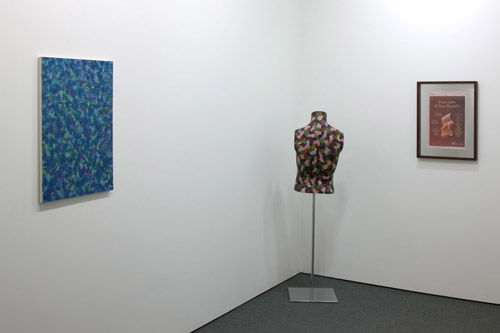 THOMAS SAUTER
Installation shot
Take Me Away, Johan Berggren Gallery, Malmö, Sweden, April 2 – May 21, 2011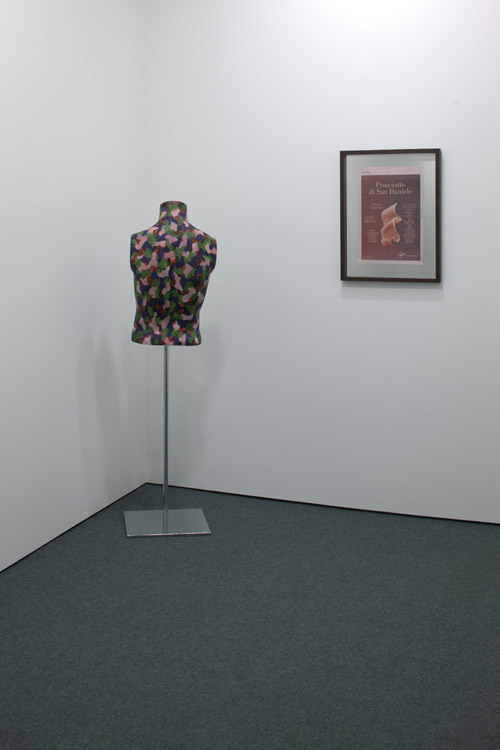 THOMAS SAUTER
Leave Things, 2011
Oil, acrylic on polyester, steel
36,5 x 32 x 146
Prosciutto di San Daniele, 2011
Newspaper page on aluminium, framed
60 x 46 cm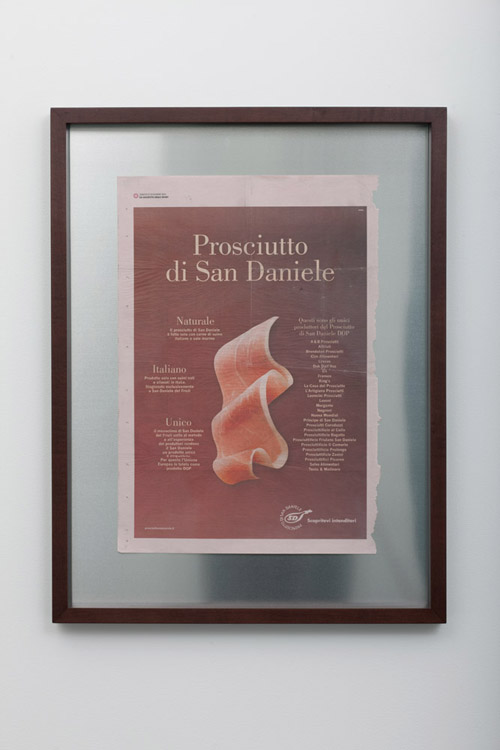 THOMAS SAUTER
Prosciutto di San Daniele, 2011
Newspaper page on aluminium, framed
60 x 46 cm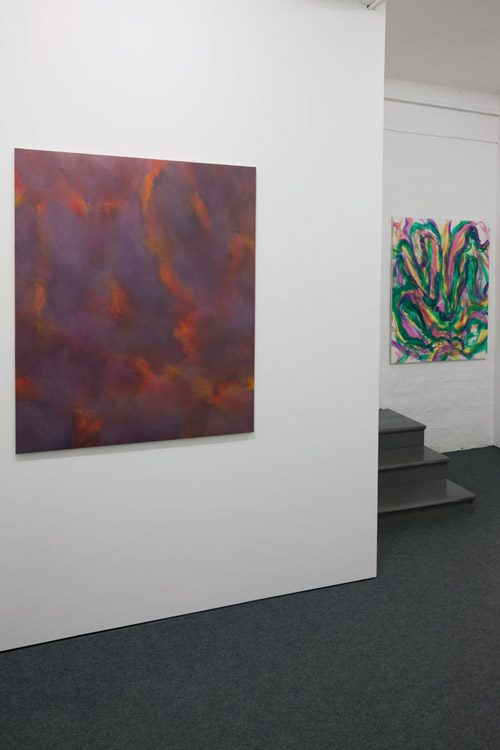 THOMAS SAUTER
Hadron, 2010
Oil on canvas
120 x 100 cm
Horny Clown, 2010
Oil on canvas
120 x 100 cm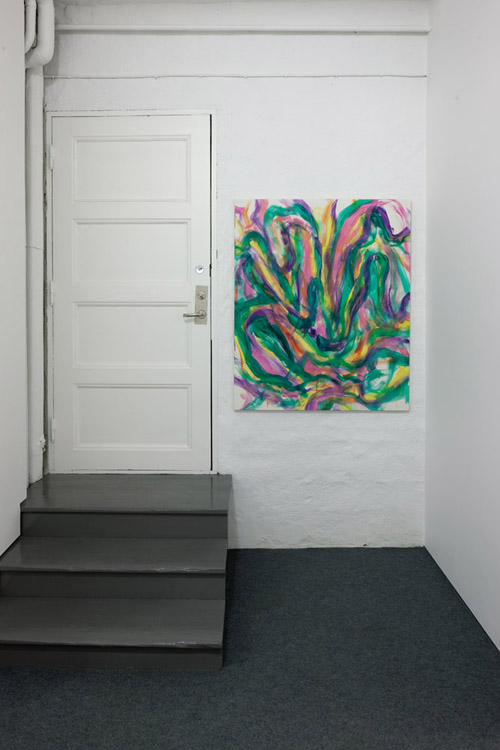 THOMAS SAUTER
Horny Clown, 2010
Oil on canvas
120 x 100 cm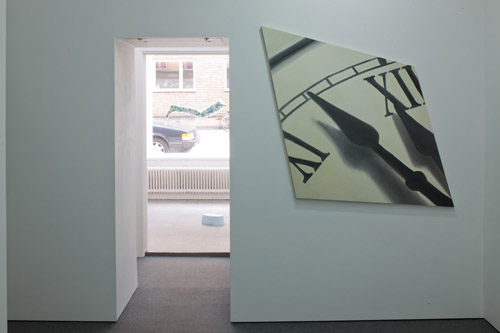 THOMAS SAUTER
Installation shot
Take Me Away, Johan Berggren Gallery, Malmö, Sweden, April 2 – May 21, 2011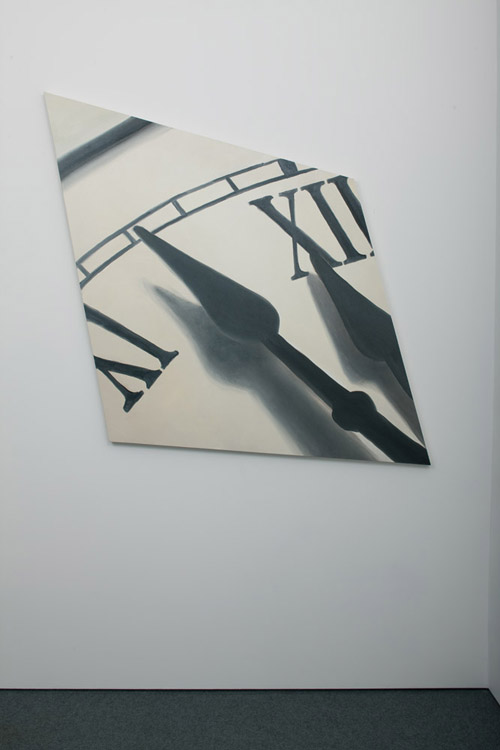 THOMAS SAUTER
Time Piece, 2011
Oil on canvas
125,5 x 135 cm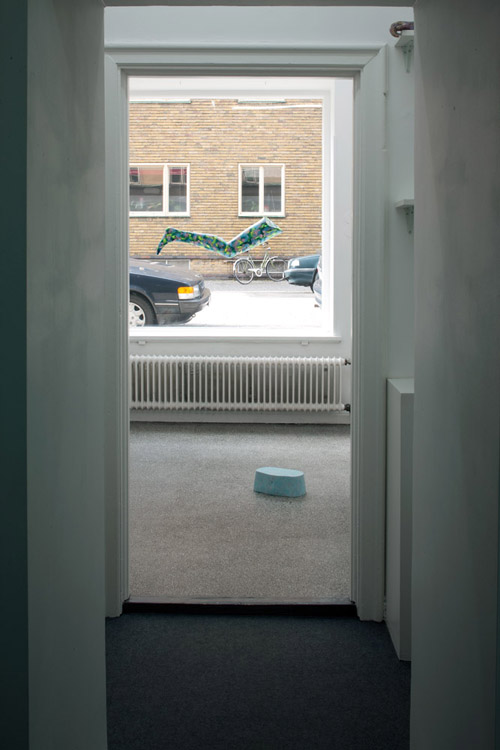 THOMAS SAUTER
Installation shot
Take Me Away, Johan Berggren Gallery, Malmö, Sweden, April 2 – May 21, 2011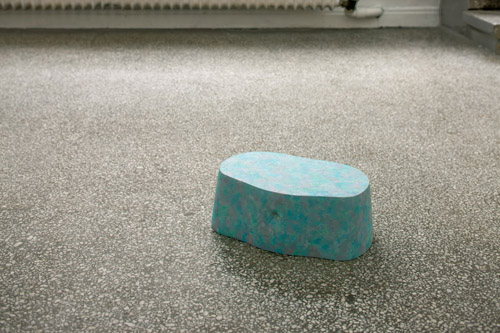 THOMAS SAUTER
Pregnancy Test, 2011
Oil on polyester
31 x 22 x 12 cm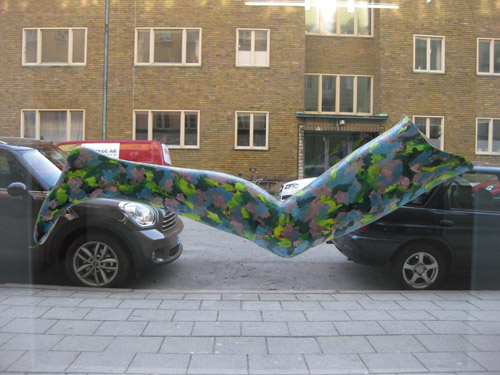 THOMAS SAUTER
Spring, 2011
Oil on polyester
100 x 15 x 32 cm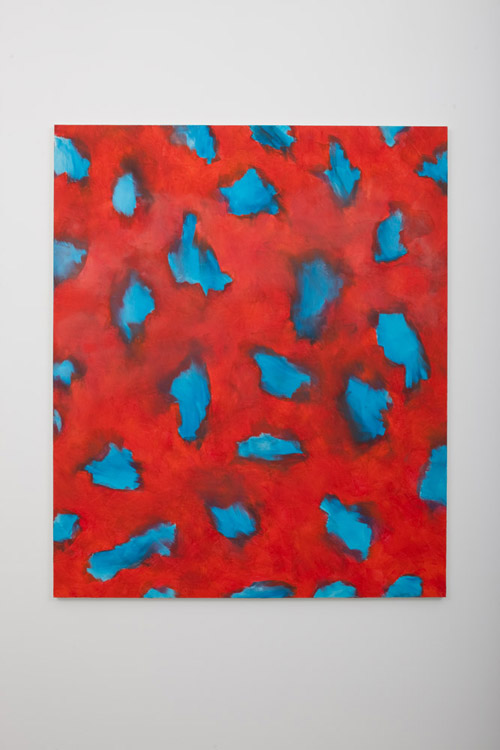 THOMAS SAUTER
Fire & Ice, 2010
Oil on canvas
120 x 100 cm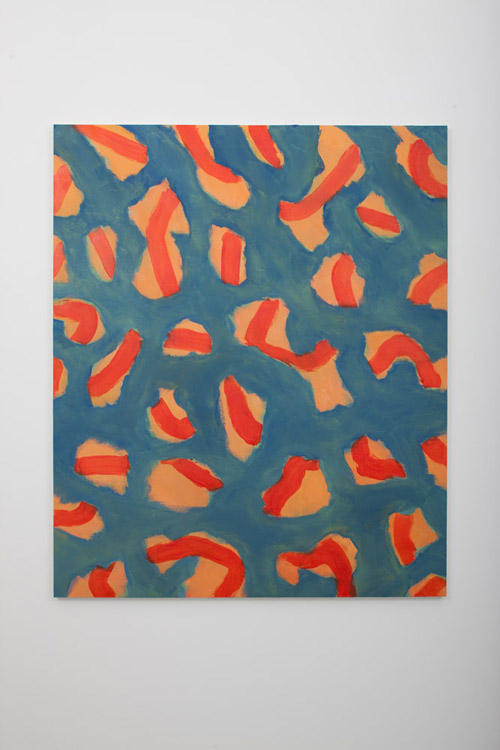 THOMAS SAUTER
5 + 8 = 13, 2010
Oil on canvas
120 x 100 cm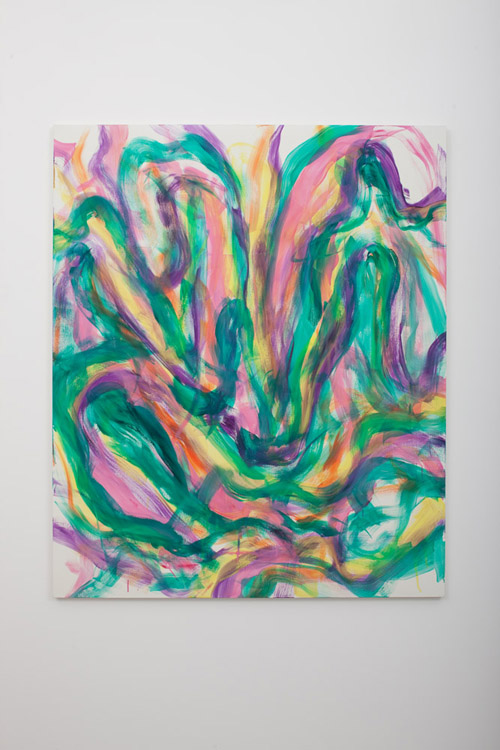 THOMAS SAUTER
Horny Clown, 2010
Oil on canvas
120 x 100 cm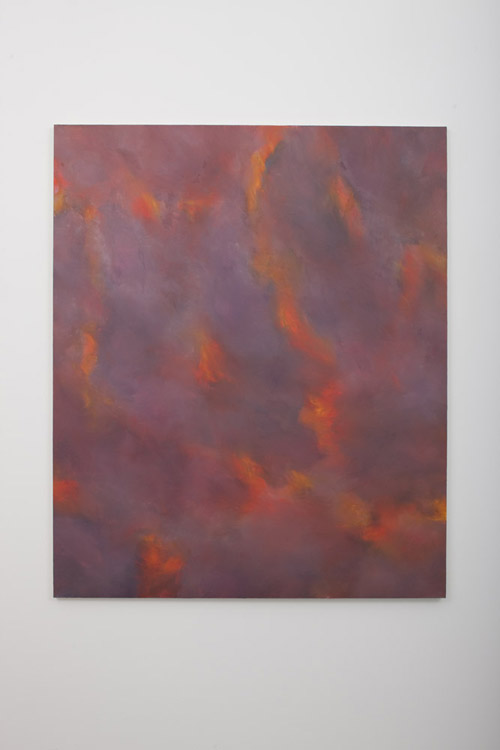 THOMAS SAUTER
Hadron, 2010
Oil on canvas
120 x 100 cm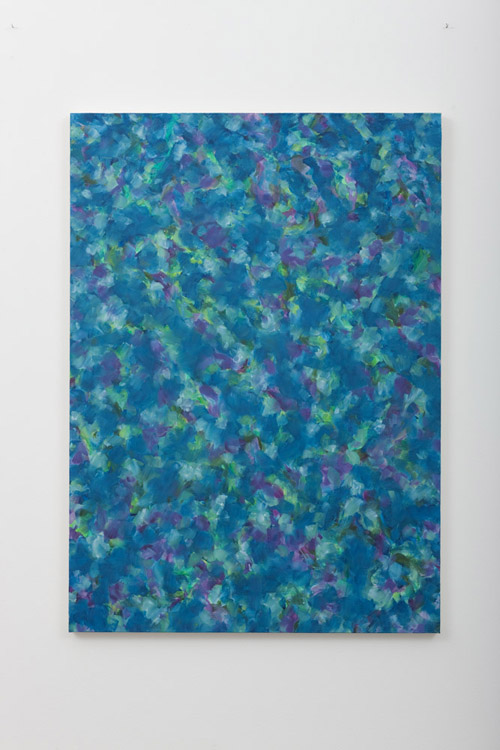 THOMAS SAUTER
Fragrance of Provence, 2010
Oil on canvas
70 x 50 cm