PRESS RELEASE:
Johan Berggren Gallery is pleased to announce the solo exhibition of German artist Veit Laurent Kurz
(b. 1985). Flag of Time is the third part in Kurz's Cryptic Analysis cycle that he began earlier in 2011.
Grounded in an interest in technological development as an environmental force governing our
physical and spiritual needs, Kurz sets up scenarios of interconnected media, implanting them with
an array of gathered content.
Placement of information is based on an intuitive sense of the carrier's proposed density. Platforms
of a seemingly mutual understanding are generated amid the user's simulated needs and the
device's capability and means of compression. The experience takes on a quality that, despite being
manmade, seems almost inhuman.
Painting serves at the root of Kurz's process resulting in an installation of co-dependent carriers,
a conglomerate whose lifeline is tied to a fragmented age marked by a perpetual search for a new
spiritual order. The tone is amplified by groups of customized arrangements, designed to feed one
another, enforcing the individual device's strength. Overall, we witness a parallel nature, in which the
subconscious can travel freely uninhibited by physical or social restraint.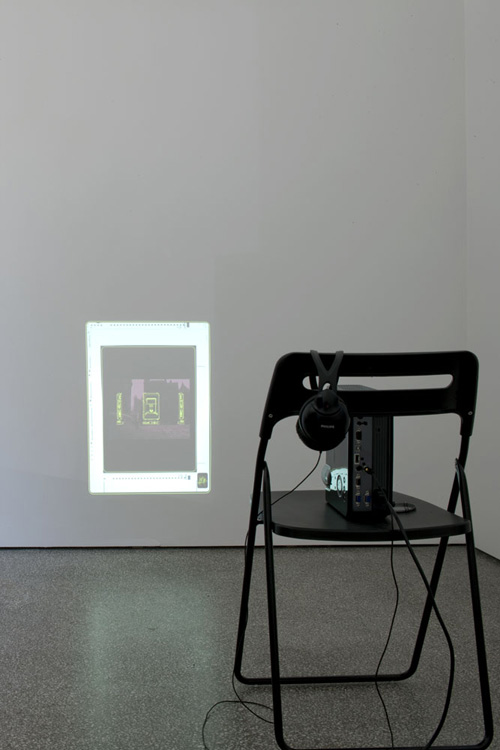 VEIT LAURENT KURZ
Flag of Time Video, 2011
Found video files, graphics
Duration 28:15 mins
Edition 1+1 A.P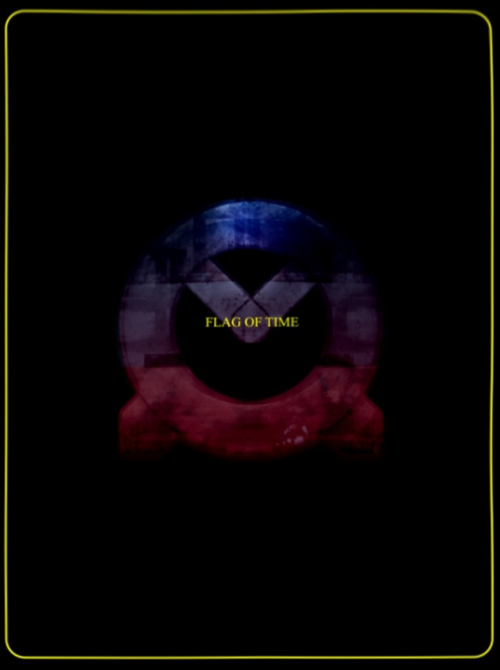 VEIT LAURENT KURZ
Flag of Time Video, 2011
Film still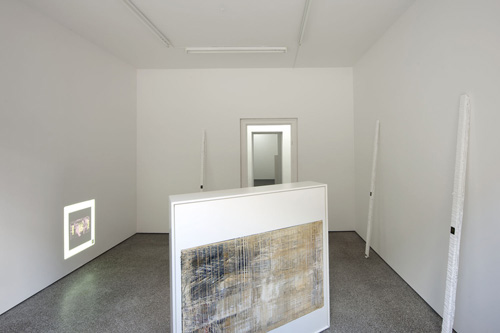 VEIT LAURENT KURZ
Flag of Time Installation shot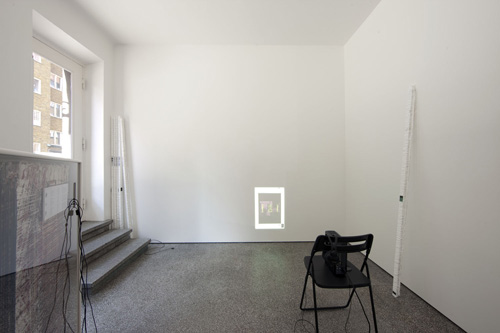 VEIT LAURENT KURZ
Flag of Time Installation shot